Hunt Valley, Maryland (3 July 2018)—EA Engineering, Science, and Technology, Inc., PBC (EA), a leading provider of interdisciplinary environmental services, announced today that it has released its annual 2017 Carbon Footprint and 2017 Corporate Social Responsibility (CSR) reports. Both documents are available for download from EA's Corporate Sustainability page at www.eaest.com.
2017 Carbon Footprint Report—This is EA's sixth tabulation of company-wide greenhouse gas (GHG) emissions and operational carbon footprint since 2009. EA's Carbon Footprint Report was developed in accordance with World Resources Institute protocols, the most widely used industry standards for calculating GHG emissions. As a 100% employee-owned public benefit corporation (PBC), EA is committed to evaluating its carbon footprint and understanding emissions contributions. Each year, EA builds on improved data collection and analysis, and implements improvements. As a result, in 2017, EA reduced its net carbon footprint by improving granularity associated with office-specific data, formalizing participation in United Parcel Service's carbon neutral program, implementing additional composting programs in select offices, and increasing offset programs.
"Our 2017 report demonstrates the incremental improvements we've made to reduce our carbon footprint," commented Michael Battle, Executive Vice President and Chief Operating Officer. "Company-wide employee engagement is integral to collecting and analyzing the extensive emissions data presented in this report that evaluate GHG contributions associated with employee commuting, business travel, shipping, and waste diversion. EA utilizes this report to help us identify areas to decrease our carbon footprint through improvement of existing programs and addition of new ones—including employee-driven initiatives such as expanded composting programs. We will continue to challenge ourselves to find new ways to minimize GHG emissions while serving our stakeholders."
2017 CSR Report—EA's 2017 CSR Report—which also serves as the company's PBC Statement—was prepared in accordance with Global Reporting Initiative (GRI) Standards: Core option; this is EA's second fully conformant GRI report. GRI is an internationally recognized sustainability reporting methodology that EA utilizes as a third-party voluntary standard to report on the promotion of the company's public benefits. Achievements highlighted in this report include EA's 2017 materiality analysis, enhanced supplier portal, expanded use of green and sustainable remediation life-cycle analysis tools, and continued philanthropic partnership with Water For People (www.waterforpeople.org).
"This report clearly demonstrates that EA is a successful employee-owned PBC in large part due to our commitment to social responsibility," explained Brian Lesinski, EMS-LA, Senior Vice President, Director of CSR. "The progress toward achieving our public benefits illustrated in this report is extremely energizing, and we look forward to expanding our commitment to and investment in the issues that matter to all our stakeholders. We firmly believe integrating CSR initiatives into company operations will enable EA to continue to be a leading performer in our industry and, as such, a company that thrives well into the future."
About EA Engineering, Science, and Technology, Inc., PBC
EA is a 100% employee-owned public benefit corporation that provides environmental, compliance, natural resources, and infrastructure engineering and management solutions to a wide range of public and private sector clients. Headquartered in Hunt Valley, Maryland, EA employs more than 500 professionals through a network of 24 commercial offices across the continental United States, as well as Alaska, Hawaii, and Guam. In business for more than 44 years, EA has earned an outstanding reputation for technical expertise, responsive service, and judicious use of client resources. For more information about EA, visit www.eaest.com.
CONTACT:
Melissa Smith
EA Engineering, Science, and Technology, Inc., PBC
225 Schilling Circle, Suite 400
Hunt Valley, Maryland 21031
410-329-5116
masmith@eaest.com
www.eaest.com
×
Contact Us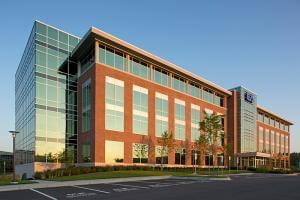 ×
Alaska
Arkansas
California
Colorado
Delaware
Georgia
Guam
Hawaii
Illinois
Maryland
Michigan
Montana
Nebraska
New Mexico
New York
Rhode Island
Texas
Virginia
Washington
EA Satellite Residential locations (Contact 1-800-777-9750)