Hunt Valley, Maryland (30 December 2019)—EA Engineering, Science, and Technology, Inc., PBC (EA), a leading provider of interdisciplinary environmental services, announced today that it has released its annual Corporate Social Responsibility (CSR) Report for calendar year 2018—available for download from EA's website at 2018 CSR Report [PDF].
EA's 2018 CSR Report, which also serves as the company's Public Benefit Corporation (PBC) Statement, was prepared in accordance with Global Reporting Initiative (GRI) Standards:  Core Option.  This is EA's fourth fully conformant GRI report and fourth consolidated CSR Report/PBC Statement.  GRI is an internationally recognized sustainability reporting methodology that EA utilizes as a third-party voluntary standard to report on the promotion of the company's public benefits.  The report celebrates EA's "Decade of Commitment"—the company's 10-year milestone marking its commitment to sustainability as part of day-to-day operations and project activities.  Highlighted in the report are EA's 2018 acquisition of wastewater treatment laboratory, EnviTreat; 16% organization-wide reduction in net carbon footprint and commitments to increased offsets; EcoVadis "Gold" rating for the company's CSR Program; and company-wide commitments to volunteering and environmental philanthropy, including continued partnership with Water For People (www.waterforpeople.org).
"In 2018, we celebrated our decade of commitment to sustainability and CSR.  Looking back on 2008 when EA implemented our initial sustainability program and at what we have accomplished since is humbling.  It truly demonstrates that EA is a community of employee-owners, who are making a difference for our clients and in the communities in which we live and work.  We have much to be proud of," explained Brian Lesinski, Senior Vice President and Director CSR.
About EA Engineering, Science, and Technology, Inc., PBC
EA is a 100% employee-owned public benefit corporation that provides environmental, compliance, natural resources, and infrastructure engineering and management solutions to a wide range of public and private sector clients.  Headquartered in Hunt Valley, Maryland, EA employs more than 500 professionals through a network of 25 commercial offices across the continental United States, as well as Alaska, Hawaii, and Guam.  In business for more than 46 years, EA has earned an outstanding reputation for technical expertise, responsive service, and judicious use of client resources.  For more information about EA, visit eaest.com.
CONTACT: Melissa Smith
EA Engineering, Science, and Technology, Inc., PBC
225 Schilling Circle, Suite 400
Hunt Valley, Maryland 21031
410-329-5116
masmith@eaest.com
www.eaest.com
×
Contact Us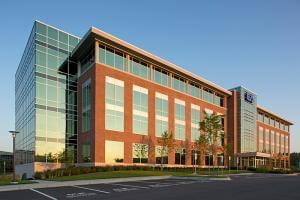 ×
Alaska
Arkansas
California
Colorado
Delaware
Georgia
Guam
Hawaii
Illinois
Maryland
Michigan
Montana
Nebraska
New Mexico
New York
Rhode Island
Texas
Virginia
Washington
EA Satellite Residential locations (Contact 1-800-777-9750)