Hunt Valley, Maryland (1 December 2022)—EA Engineering, Science, and Technology, Inc., PBC (EA), a leading provider of interdisciplinary environmental services, issued its Public Benefit Corporation (PBC) Statement and Corporate Social Responsibility (CSR) Report for calendar year 2021. The document is available for review and download from the firm's website.
Emerging from the challenges posed by the COVID-19 pandemic, the company showed its resilience, operating in a hybrid work environment while continuing to embark on its digital transformation strategy. As an industry leader in annual reporting transparency, EA enhanced its carbon footprint reporting to account for full quantification of Scope 3 value chain-related emissions in accordance with World Resources Institute (WRI) protocols—to include estimated emissions associated with our subcontractors and vendors. We initiated voluntary reassessment of our company-wide CSR efforts, engaging with EcoVadis, a leading independent global provider of business sustainability ratings in a comprehensive program reassessment. This reassessment affirmed EA's "Gold" rating, placing us solidly in the top 5% globally of the more than 100,000 companies EcoVadis has assessed across more than 200 industries in 174+ countries. The company also focused on further education and awareness of diversity, equity, and inclusion (DEI) and enhancing workforce belonging by formally launching internal teams building off commitments we made in 2020 as a signatory of the CEO Action for Diversity & Inclusion pledge. DEI efforts focused on training, surveys, and development of our DEI statement, governance framework, and formal action plan for 2022.
"With our milestone 50th anniversary just 1 year away, we remain focused on our employee-owners and PBC commitments," said Brian Lesinski, Senior Vice President and Director, CSR.
"EA will continue building recognition as a world-class environmental consulting and engineering firm, partnering with our clients to help them understand their impacts, and developing sustainable solutions that improve the quality of the environment in which we live, one project at a time®."
About EA Engineering, Science, and Technology, Inc., PBC
EA is a 100% employee-owned public benefit corporation that provides environmental, compliance, natural resources, and infrastructure engineering and management solutions to a wide range of public and private sector clients. Headquartered in Hunt Valley, Maryland, EA employs more than 600 professionals through a network of 27 commercial offices across the continental United States, as well as Alaska, Hawaii, and Guam. In business for more than 49 years, EA has earned an outstanding reputation for technical expertise, responsive service, and judicious use of client resources. For more information about EA, visit www.eaest.com.
CONTACT:
Amy Lambert
EA Engineering, Science, and Technology, Inc., PBC
225 Schilling Circle, Suite 400
Hunt Valley, Maryland 21031
410-527-2410
alambert@eaest.com
×
Contact Us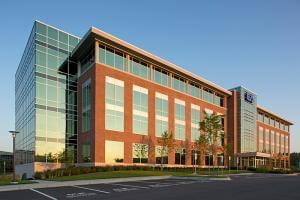 ×
Alaska
Arkansas
California
Colorado
Delaware
Georgia
Guam
Hawaii
Illinois
Maryland
Michigan
Montana
Nebraska
New Mexico
New York
Rhode Island
Texas
Virginia
Washington
EA Satellite Residential locations (Contact 1-800-777-9750)