Hunt Valley, Maryland (28 June 2019)—EA Engineering, Science, and Technology, Inc., PBC (EA), a leading provider of interdisciplinary environmental services, announced today that it
recently held a mock interview session for graduates of the Center for Sustainable Careers (CSC) Brownfields Training Program.  EA has actively supported the environmental workforce development that CSC provides Baltimore City residents for more than 15 years and this marks the 7th interview session hosted by the company.
More than 20 EA employees participated in the planning and implementation of a half-day practice interview session for training program graduates.  The session included a motivational speaker, resume review, interview practice sessions, computer and field equipment demonstrations, and a tour of EA's Ecotoxicology Laboratory.
"Here at EA we strive to 'walk the walk' and our involvement with CSC accomplishes just that," stated Brian Lesinski, Senior Vice President and Director of Corporate Social Responsibility. "With their involvement in the program, our employees are leading by example and through these volunteer efforts sharing their knowledge to help others."
About EA Engineering, Science, and Technology, Inc., PBC
EA is a 100% employee-owned public benefit corporation that provides environmental, compliance, natural resources, and infrastructure engineering and management solutions to a wide range of public and private sector clients.  Headquartered in Hunt Valley, Maryland, EA employs more than 500 professionals through a network of 26 commercial offices across the continental United States, as well as Alaska, Hawaii, and Guam.  In business for more than 45 years, EA has earned an outstanding reputation for technical expertise, responsive service, and judicious use of client resources.  For more information about EA, visit www.eaest.com.
CONTACT:
Melissa Smith
EA Engineering, Science, and Technology, Inc., PBC
225 Schilling Circle, Suite 400
Hunt Valley, Maryland 21031
410-329-5116
masmith@eaest.com
www.eaest.com
×
Contact Us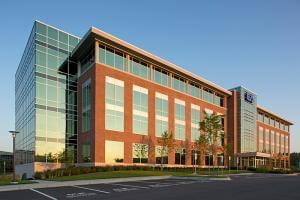 ×
Alaska
Arkansas
California
Colorado
Delaware
Georgia
Guam
Hawaii
Illinois
Maryland
Michigan
Montana
Nebraska
New Mexico
New York
Rhode Island
Texas
Virginia
Washington
EA Satellite Residential locations (Contact 1-800-777-9750)