Hunt Valley, Maryland (23 January 2019)—EA Engineering, Science, and Technology, Inc., PBC (EA), a leading provider of interdisciplinary environmental services, is pleased to announce
today that Charlotte Thomas, CSM, has been appointed as a Senior Project Controls Specialist.  In this role, Charlotte will be responsible for applying advanced data and analytics to optimize EA's project delivery process, enhance project performance, and drive consistency across the company.  Located in EA's Hunt Valley, Maryland headquarters, Charlotte will be providing support to its portfolio of unique and complex environmental programs and projects world-wide.
In her new role, Charlotte will leverage her 15 years of project controls experience in the federal market to develop integrated real-time project reporting strategies and systems that, in turn, will translate into overall cost and time savings to EA's clients.  During her career, Charlotte has held a variety of leadership roles and has a strong track record in effectively facilitating the execution of large-scale, complex programs both on-time and within budget.  Advancing industry-leading methods and tools, she has successfully combined both Agile (Scrum Methodology) and Earned Value Metrics to implement technology solutions that objectively benchmark project controls and achieve positive outcomes.
"We are thrilled to have someone of Charlotte's caliber join our team," said Fritz Meyer, P.E., Executive Vice President and Director of Client Programs.  "As our portfolio continues to increase in size and complexity, data analytical techniques are essential to achieving client objectives.  The skills and knowledge that Charlotte brings to EA fully complements our turnkey service offerings and provides our clients with the high-level of thought leadership and innovation that they have come to expect from EA."
Charlotte holds a Master of Business Administration and Bachelor of Arts degree, both in Management, from Mount Vernon College.  She earned the designation of Certified ScrumMaster from the Scrum Alliance.
About EA Engineering, Science, and Technology, Inc., PBC
EA is a 100% employee-owned public benefit corporation that provides environmental, compliance, natural resources, and infrastructure engineering and management solutions to a wide range of public and private sector clients.  Headquartered in Hunt Valley, Maryland, EA employs more than 500 professionals through a network of 26 commercial offices across the continental United States, as well as Alaska, Hawaii, and Guam.  In business for more than 45 years, EA has earned an outstanding reputation for technical expertise, responsive service, and judicious use of client resources.  For more information about EA, visit www.eaest.com.
CONTACT:
Melissa Smith
EA Engineering, Science, and Technology, Inc., PBC
225 Schilling Circle, Suite 400
Hunt Valley, Maryland 21031
410-329-5116
masmith@eaest.com
www.eaest.com
×
Contact Us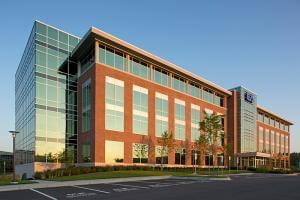 ×
Alaska
Arkansas
California
Colorado
Delaware
Georgia
Guam
Hawaii
Illinois
Maryland
Michigan
Montana
Nebraska
New Mexico
New York
Rhode Island
Texas
Virginia
Washington
EA Satellite Residential locations (Contact 1-800-777-9750)