Hunt Valley, Maryland (10 July 2018)—EA Engineering, Science, and Technology, Inc., PBC (EA), a leading provider of interdisciplinary environmental services, announced today that Melissa Beauchemin, a highly experienced ecological scientist, has joined the company as a Senior Scientist in its Warwick, Rhode Island office. In this position, she will be responsible for technical leadership, as well as project management, for the evaluation of ecological and human health risks.
During her 16-year career, Melissa has specialized in applying her expertise in the area of marine and aquatic ecology to the remediation of contaminated sediment sites. She is highly skilled in formulating testing and sampling plans and protocols, leading field teams in site investigations, and managing large quantities of analytical data. Using today's most advanced tools and techniques, she excels at data evaluation and cleanup strategy development to achieve regulatory compliance. She has worked on Superfund sites across the country and completed projects on behalf of federal and state government agencies, as well as clients in the railway, paper, pharmaceutical, chemical, real estate, and petroleum industries.
"Melissa has a demonstrated track record of providing clients with critical scientific data in support of risk-based decision-making, and developing achievable site restoration strategies," said Gordy Porter, Senior Vice President and Director of EA's Site Characterization and Remediation Business Unit. "Her skills and experience are strong assets as we continue to respond to our clients' challenges, particularly those faced with complex restoration efforts at contaminated sediment sites."
Melissa holds a Master of Science degree in Environmental Science through the Environmental Coastal and Ocean Sciences Program at the University of Massachusetts, and a Bachelor of Science degree in Biology from Stonehill College. She is an active member of several professional organizations, including the Association of Environmental Health Sciences, Interstate Technology and Regulatory Council, and Society of Environmental Toxicology and Chemistry.
About EA Engineering, Science, and Technology, Inc., PBC
EA is a 100% employee-owned public benefit corporation that provides environmental, compliance, natural resources, and infrastructure engineering and management solutions to a wide range of public and private sector clients. Headquartered in Hunt Valley, Maryland, EA employs more than 500 professionals through a network of 24 commercial offices across the continental United States, as well as Alaska, Hawaii, and Guam. In business for more than 44 years, EA has earned an outstanding reputation for technical expertise, responsive service, and judicious use of client resources. For more information about EA, visit www.eaest.com.
CONTACT:
Melissa Smith
EA Engineering, Science, and Technology, Inc., PBC
225 Schilling Circle, Suite 400
Hunt Valley, Maryland 21031
410-329-5116
masmith@eaest.com
www.eaest.com
×
Contact Us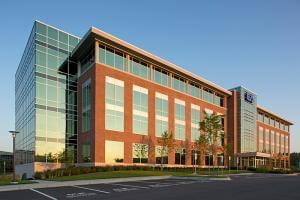 ×
Alaska
Arkansas
California
Colorado
Delaware
Georgia
Guam
Hawaii
Illinois
Maryland
Michigan
Montana
Nebraska
New Mexico
New York
Rhode Island
Texas
Virginia
Washington
EA Satellite Residential locations (Contact 1-800-777-9750)