Hunt Valley, Maryland (9 April 2019)—EA Engineering, Science, and Technology, Inc., PBC (EA), a leading provider of interdisciplinary environmental services, announced today that it was
honored by the Environmental Business Journal® (EBJ) with two Business Achievement Awards at the 17th annual Environmental Industry Summit held on 20–22 March 2019 in San Diego, California.
During the summit, hosted by Environmental Business International Inc. (EBI), EA was presented with a New Practice Area Business Achievement Award recognizing the company's expansion of its wastewater treatment services, including the additions of nationally recognized wastewater experts to its staff and the targeted acquisition of EnviTreat, a specialized laboratory focused on wastewater testing and consulting.
"Our wastewater and water treatment services expansion provides an opportunity to reach new private industry markets and advance our geographic footprint both in the United States and internationally," explains Dr. Jeffrey Boltz, Senior Vice President.  "Our recent staff additions' experiences with industrial wastewater design and optimization bring a new depth of knowledge to the company.  We're thrilled that EBJ recognized this initiative with a New Practice Area award and look forward to continuing to integrate these capabilities to benefit clients across all client sectors and geographies."
EA was also recognized with the Leadership by Example Industry Leadership Award in recognition of the company's Corporate Social Responsibility (CSR) Program.  The award celebrates EA's 2018 Gold rating from EcoVadis, a globally renowned CSR authority.  EA's program was recognized in the top 1% of more than 30,000 companies representing various types of global industries in 150 countries that were assessed by EcoVadis.  EA's CSR Program capitalizes on the company's public benefit structure and is successful as a result of the hard work and continued commitment and dedication of its employees.  The company's annual CSR Report is developed in accordance with Global Reporting Initiative Standards.
About EA Engineering, Science, and Technology, Inc., PBC
EA is a 100% employee-owned public benefit corporation that provides environmental, compliance, natural resources, and infrastructure engineering and management solutions to a wide range of public and private sector clients.  Headquartered in Hunt Valley, Maryland, EA employs more than 500 professionals through a network of 26 commercial offices across the continental United States, as well as Alaska, Hawaii, and Guam.  In business for more than 45 years, EA has earned an outstanding reputation for technical expertise, responsive service, and judicious use of client resources.  For more information about EA, visit www.eaest.com.
CONTACT:
Melissa Smith
EA Engineering, Science, and Technology, Inc., PBC
225 Schilling Circle, Suite 400
Hunt Valley, Maryland 21031
410-329-5116
masmith@eaest.com
www.eaest.com
×
Contact Us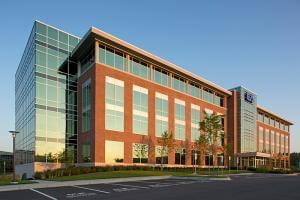 ×
Alaska
Arkansas
California
Colorado
Delaware
Georgia
Guam
Hawaii
Illinois
Maryland
Michigan
Montana
Nebraska
New Mexico
New York
Rhode Island
Texas
Virginia
Washington
EA Satellite Residential locations (Contact 1-800-777-9750)