Hunt Valley, Maryland (16 February 2018)—EA Engineering, Science, and Technology, Inc., PBC (EA), a leading provider of interdisciplinary environmental services, announced today that its outstanding employee safety record has earned the National Safety Council's 2018 Occupational Excellence Achievement Award. This is the fifth time, and third straight year, EA has been recognized for the exceptional achievements of its safety program.
EA's rigorous employee health and safety program is founded on its management's commitment to maintaining a safe work environment. The program goes beyond compliance and reporting and implements a proactive management system to improve safety competence. This includes specialized education and training programs, access to state-of-the-art personal protective equipment and monitoring resources, clear communication of safety issues, implementation of effective processes and procedures, and active engagement with subcontractors and vendors. EA fosters a culture that emphasizes safe work practices and encourages all employees to make safety their first priority, resulting in reduced incidence of lost workdays and accidents.
"EA aims to be an industry leader in workplace safety and provide an injury-free working environment," says Peter Garger, CIH, CSP, EA's Corporate Health and Safety Director. "This recognition is a direct result of the diligence of our employees and team subcontractors in adhering to health and safety procedures and complying with accident prevention plans. Worker safety is a central component of EA's business practices, so receiving this award provides further motivation to continue our focus on maintaining the highest safety standards."
About the Award
The National Safety Council's Occupational Excellence Achievement Award recognizes participants (companies, units and/or facilities) that have reported injuries and illnesses that involved days away from work equal to or less than 50% of the Bureau of Labor Statistics rate for their industry classification per the North American Industry Classification System (NAICS) and have had no fatalities during a calendar year, 1 January through 31 December.
About EA Engineering, Science, and Technology, Inc., PBC
EA is a 100% ESOP-owned public benefit corporation that provides environmental, compliance, natural resources, and infrastructure engineering and management solutions to a wide range of public and private sector clients. Headquartered in Hunt Valley, Maryland, EA employs more than 450 professionals through a network of 25 commercial offices across the continental United States, as well as Alaska, Hawaii, and Guam. In business for more than 44 years, EA has earned an outstanding reputation for technical expertise, responsive service, and judicious use of client resources. For more information about EA, visit www.eaest.com.
CONTACT:
Melissa Smith
EA Engineering, Science, and Technology, Inc., PBC
225 Schilling Circle, Suite 400
Hunt Valley, Maryland 21031
410-329-5116
masmith@eaest.com
www.eaest.com
×
Contact Us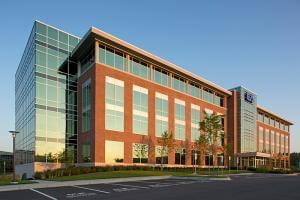 ×
Alaska
Arkansas
California
Colorado
Delaware
Georgia
Guam
Hawaii
Illinois
Maryland
Michigan
Montana
Nebraska
New Mexico
New York
Rhode Island
Texas
Virginia
Washington
EA Satellite Residential locations (Contact 1-800-777-9750)