Hunt Valley, Maryland (1 June 2018)—EA Engineering, Science, and Technology, Inc., PBC (EA), a leading provider of interdisciplinary environmental services, announced today that Charles (Chuck) Pace, P.E., has joined the firm as a Senior Engineer located in the company's Hunt Valley, Maryland corporate headquarters. In this position, Chuck will continue to consult with industry in regard to the efficient, reliable, and sustainable treatment of wastewater, source water, and stormwater. In addition, he will provide regulatory support with respect to Clean Water Act compliance, National Pollutant Discharge Elimination System permitting, and aquatic toxicology, thereby providing a critical link between engineering design and environmental permitting.
Chuck brings 30 years of experience to EA. He is a nationally recognized expert in the development of strategies for the treatment and management of wastewaters associated with aircraft maintenance, specifically the management of stormwater impacted by airport deicing operations. He is also highly regarded for his expertise in the design and operation of industrial wastewater treatment and high-purity water systems for a wide range of manufacturing facilities. As a result, he has a thorough understanding of today's most innovative technologies, including dissolved air flotation, clarification, chemical reduction, hydroxide and sulfide precipitation, electrocoagulation, filtration, and membrane separation. In addition to the design of new systems, Chuck has been instrumental in upgrading existing systems to improve efficiency, enhance performance, and increase reliability. He has also helped shape federal environmental regulations through his scientific research as well as technical comments during the review process.
"With his unparalleled credentials, depth of experience, and professional integrity, Chuck is a key addition to our permitting and engineering team," said Jeff Boltz, Ph.D., Senior Vice President and Director of EA's Water and Natural Resources Business Unit. "As a highly experienced water and wastewater expert, Chuck will enhance and expand EA's service offerings on a nationwide basis as demand for such expertise continues to grow."
Chuck is a Registered Professional Engineer in five states. He holds a Master of Science degree from the Johns Hopkins University in Environmental Engineering, Master of Environmental Management degree from Duke University, and a Bachelor of Science degree in Biology-Chemistry from Lynchburg College.
About EA Engineering, Science, and Technology, Inc., PBC
EA is a 100% ESOP-owned public benefit corporation that provides environmental, compliance, natural resources, and infrastructure engineering and management solutions to a wide range of public and private sector clients. Headquartered in Hunt Valley, Maryland, EA employs more than 450 professionals through a network of 24 commercial offices across the continental United States, as well as Alaska, Hawaii, and Guam. In business for more than 44 years, EA has earned an outstanding reputation for technical expertise, responsive service, and judicious use of client resources. For more information about EA, visit www.eaest.com.
CONTACT:
Melissa Smith
EA Engineering, Science, and Technology, Inc., PBC
225 Schilling Circle, Suite 400
Hunt Valley, Maryland 21031
410-329-5116
masmith@eaest.com
×
Contact Us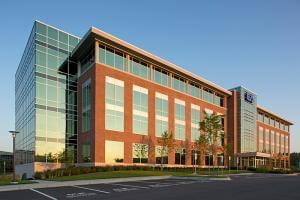 ×
Alaska
Arkansas
California
Colorado
Delaware
Georgia
Guam
Hawaii
Illinois
Maryland
Michigan
Montana
Nebraska
New Mexico
New York
Rhode Island
Texas
Virginia
Washington
EA Satellite Residential locations (Contact 1-800-777-9750)