Hunt Valley, Maryland (13 March 2018)—EA Engineering, Science, and Technology, Inc., PBC (EA), a leading provider of interdisciplinary environmental services, announced today that it has been awarded an Environmental Remediation Multiple Award (ERMA) Indefinite Delivery Indefinite Quantity (IDIQ) contract by the U.S. Army Mission and Installation Contracting Command–Fort Sam Houston. A competitive small business set-aside acquisition, the total aggregate maximum ceiling value is $200 million with a pool of eight small business contractors. The ordering period is 5 years and the period of performance is not to exceed 10 years.
Under this IDIQ contract, EA will compete for task orders to perform environmental remediation services in support of the U.S. Army Environmental Command's (USAEC's) environmental cleanup mission at Army installations. To facilitate completion of the broad spectrum of the Army's Environmental Cleanup Strategy, EA will furnish a wide range of environmental investigation, remediation, and munitions response services at various installations/locations throughout the United States, including the territories of Puerto Rico and the Virgin Islands.
"Under our current ERMA contract, EA has proven its ability to integrate a wide variety of professional and trade staff, subcontractors, and resources to execute environmental and munitions projects nationwide, and achieve performance objectives and meet project goals, while supporting the Army's efforts to reduce long-term program costs," stated Jim Costello, P.G., EA ERMA Program Manager and Army Deputy Program Manager. "Realizing cost savings for USAEC will continue to be important in the years to come."
"Award of this contract affirms USAEC's trust in EA to continue to provide high value environmental remediation and munitions response services to the U.S. Army," stated Brenda Herman, P.G., EA Senior Vice President and Army Program Manager. "The EA team takes great pride in our accomplishments to date, and we are honored to have the opportunity to build on that legacy under this new contract vehicle."
EA was selected for this contract as a small business under North American Industry Classification System Code 562910, Environmental Remediation Services, with a small business size standard of less than 750 employees.
About EA Engineering, Science, and Technology, Inc., PBC
EA is a 100% ESOP-owned public benefit corporation that provides environmental, compliance, natural resources, and infrastructure engineering and management solutions to a wide range of public and private sector clients. Headquartered in Hunt Valley, Maryland, EA employs more than 450 professionals through a network of 25 commercial offices across the continental United States, as well as Alaska, Hawaii, and Guam. In business for more than 44 years, EA has earned an outstanding reputation for technical expertise, responsive service, and judicious use of client resources. For more information about EA, visit www.eaest.com.
CONTACT:
Melissa Smith
EA Engineering, Science, and Technology, Inc., PBC
225 Schilling Circle, Suite 400
Hunt Valley, Maryland 21031
410-329-5116
masmith@eaest.com
www.eaest.com
×
Contact Us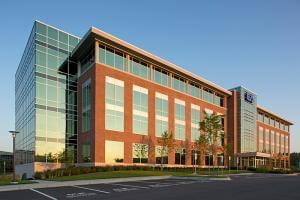 ×
Alaska
Arkansas
California
Colorado
Delaware
Georgia
Guam
Hawaii
Illinois
Maryland
Michigan
Montana
Nebraska
New Mexico
New York
Rhode Island
Texas
Virginia
Washington
EA Satellite Residential locations (Contact 1-800-777-9750)