Hunt Valley, Maryland (25 September 2018)—EA Engineering, Science, and Technology, Inc., PBC (EA), a leading provider of interdisciplinary environmental services, is pleased to announce today that it has been awarded an On-Call Solid Waste Engineering Services contract by the City of Baltimore, Department of Public Works. The contract is valued at $2.5 million with a duration of 4 years, and the option of a 1-year extension.
Under this on-call contract, EA will provide the full range of engineering services as well as supportive professional services necessary to prepare engineering design and contract documents related to solid waste facilities including landfills, transfer stations, convenience centers, and other solid waste facilities. EA's responsibilities will include obtaining the required permits for the design, operation, and closure of these solid waste facilities as well as the completion of compliance requirements such as testing and analyses, documentation and reporting, management plan development, and employee training. In addition, EA will be responsible for providing operation and maintenance services for existing systems, their components, and ancillary equipment. This may require the development of standard operating procedures, operations manuals, and health and safety plans.
"EA is honored to have been selected by the City of Baltimore for this important contract. We look forward to assisting the City in properly and cost-effectively managing the solid waste generated by its residents and businesses," stated Sarah Ridgway, P.E., Senior Vice President and Director of EA's Facilities, Compliance, and Engineering Business Unit. "EA shares the City's goal of maximizing project life-cycle efficiencies and, together, we will be employing the most advanced performance principles in engineering infrastructure, systems, and management solutions to achieve that goal. Our team includes highly qualified minority and woman-owned businesses and, together, we will ensure that the City's solid waste facilities, operations, and processes meet today's stringent standards and requirements."
About EA Engineering, Science, and Technology, Inc., PBC
EA is a 100% ESOP-owned public benefit corporation that provides environmental, compliance, natural resources, and infrastructure engineering and management solutions to a wide range of public and private sector clients. Headquartered in Hunt Valley, Maryland, EA employs more than 450 professionals through a network of 24 commercial offices across the continental United States, as well as Alaska, Hawaii, and Guam. In business for more than 45 years, EA has earned an outstanding reputation for technical expertise, responsive service, and judicious use of client resources. For more information about EA, visit www.eaest.com.
CONTACT:
Melissa Smith
EA Engineering, Science, and Technology, Inc., PBC
225 Schilling Circle, Suite 400
Hunt Valley, Maryland 21031
410-329-5116
masmith@eaest.com
www.eaest.com
×
Contact Us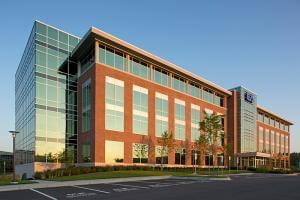 ×
Alaska
Arkansas
California
Colorado
Delaware
Georgia
Guam
Hawaii
Illinois
Maryland
Michigan
Montana
Nebraska
New Mexico
New York
Rhode Island
Texas
Virginia
Washington
EA Satellite Residential locations (Contact 1-800-777-9750)