Hunt Valley, Maryland (27 February 2018)—EA Engineering, Science, and Technology, Inc., PBC (EA), a leading provider of interdisciplinary environmental services, announced today that it has strengthened its Pacific operations with two key hires: Timothy (Tim) McCormack, LHG, who has joined the firm as Manager, Site Characterization and Remediation, Pacific Northwest, in its Seattle office, and Sharon Richmond, Ph.D., who has joined the company in its Fairbanks Office as Senior Scientist.
In his role, Tim will be responsible for leading and growing EA's site characterization and remediation practice in the Pacific Northwest. With an emphasis on legacy contamination projects, Tim will apply his strong technical skills to ensure the overall quality of EA work activities and products. In addition, his responsibilities will include client development, operational management, and staff recruitment.
Spanning 28 years, Tim's environmental career has focused on providing client-specific, cost-effective, and reliable solutions to mitigate environmental liability issues. He is adept at addressing a broad array of contaminants, working with diverse stakeholder groups, and overcoming today's performance and regulatory challenges. Key to his success has been his ability to develop value-driven strategies and manage financial risks of environmental liabilities by incorporating leading edge innovations and technologies that reduce costs and accelerate cleanup. Tim is a licensed Hydrogeologist in the State of Washington. He holds a Master of Science Degree in Environmental Engineering and a Bachelor of Science Degree in Geology, both earned through the University of Cincinnati.
In her role, Sharon will be responsible for leading projects and providing subject matter expertise in the areas of contaminated site investigations, evaluation of remedial alternatives, and implementation and optimization of in situ remediation programs on projects in Alaska as well as throughout the western United States and Pacific islands. Her responsibilities will span the gamut from providing senior technical and regulatory expertise to supervising and mentoring professional and technical staff members.
Having worked for more than 15 years in Alaska, Sharon has a well-developed understanding of the regulatory framework as well as the rigors associated with conducting investigations and remedial actions in remote and harsh environments. Throughout her career, she has applied her expertise to a wide range of environmental projects from preliminary source investigations through site remediation and restoration. Sharon also has experience coordinating and executing collaborative government research investigations, presenting findings at technical conferences and in peer-reviewed journals, and developing technical training sessions. Sharon earned a Doctor of Philosophy Degree in Biology from the University of Alaska and a Master of Science Degree in Applied and Environmental Microbiology from Northern Arizona University.
"Tim and Sharon have proven themselves to be trusted and talented consultants," said Chris Canonica, P.E., Senior Vice President and Director of EA's Pacific operations. "We look to their future success as they form genuine relationships with EA's clients, as well as within the EA community. Their strong interpersonal and communication skills will be a clear asset as our operations continue to grow."
About EA Engineering, Science, and Technology, Inc., PBC
EA is a 100% ESOP-owned public benefit corporation that provides environmental, compliance, natural resources, and infrastructure engineering and management solutions to a wide range of public and private sector clients. Headquartered in Hunt Valley, Maryland, EA employs more than 450 professionals through a network of 25 commercial offices across the continental United States, as well as Alaska, Hawaii, and Guam. In business for more than 44 years, EA has earned an outstanding reputation for technical expertise, responsive service, and judicious use of client resources. For more information about EA, visit www.eaest.com.
CONTACT:
Melissa Smith
EA Engineering, Science, and Technology, Inc., PBC
225 Schilling Circle, Suite 400
Hunt Valley, Maryland 21031
410-329-5116
masmith@eaest.com
www.eaest.com
×
Contact Us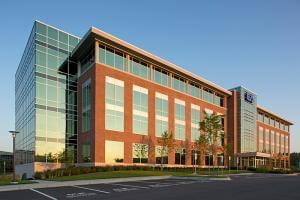 ×
Alaska
Arkansas
California
Colorado
Delaware
Georgia
Guam
Hawaii
Illinois
Maryland
Michigan
Montana
Nebraska
New Mexico
New York
Rhode Island
Texas
Virginia
Washington
EA Satellite Residential locations (Contact 1-800-777-9750)