Hunt Valley, Maryland (14 July 2020)—EA Engineering, Science, and Technology, Inc., PBC (EA), a leading provider of interdisciplinary environmental services, announced today that it has been awarded a task order under Maryland Department of Information Technology CATS+ master contract to continue to host, maintain, and enhance the Maryland Department of Transportation (MDOT) three current environmental systems and to consolidate them into one Enterprise Environmental Information Management Systems (EEIMS) solution.  This task order has a period of performance of 5 years and a total value of $1,654,577.
The purpose of this contract is to support MDOT's critical environmental compliance and stewardship goals by furthering the development of the EEIMS solution.  As such, EA is tasked to support improvement in efficiencies in MDOT's environmental processes, continue development of programs to manage multimedia environmental compliance at its facilities and operations, identify and develop modifications to meet new and changing regulations, and provide services and products to MDOT customers, including cooperating federal, state, and local agencies, that meet or exceed their expectations.  EA will complete all work under this task order by applying the Software Development Life Cycle approach, which will include adhering to detailed work breakdown structures and following strict protocols for implementation testing activities.  The EA team includes two Minority Business Enterprises: iCUBE Systems, Inc. and The SEMCAS Group, LLC.
"As the creators of these systems, we are thrilled to have this opportunity to continue to work on behalf of MDOT to successfully advance this enterprise solution," stated Jason Samus, Task Order Manager.  "The continuity of the EA Team provides MDOT with the highest level of expertise, resulting in cost-savings as a result of process efficiencies and program effectiveness."
"The security and quality of MDOT's data will continue to be our number one priority—just as it has been for the past 15 years," added Brian Lesinski, CPEA, EMS-LA, Senior Vice President.  "EA remains highly committed to providing MDOT with a secure, reliable, and highly accessible webhosting environment."
About EA Engineering, Science, and Technology, Inc., PBC
EA is a 100% employee-owned public benefit corporation that provides environmental, compliance, natural resources, and infrastructure engineering and management solutions to a wide range of public and private sector clients.  Headquartered in Hunt Valley, Maryland, EA employs more than 500 professionals through a network of 26 commercial offices across the continental United States, as well as Alaska, Hawaii, and Guam.  In business for more than 46 years, EA has earned an outstanding reputation for technical expertise, responsive service, and judicious use of client resources.  For more information about EA, visit www.eaest.com.
CONTACT: Melissa Smith
EA Engineering, Science, and Technology, Inc., PBC
225 Schilling Circle, Suite 400
Hunt Valley, Maryland 21031
410-329-5116
masmith@eaest.com
×
Contact Us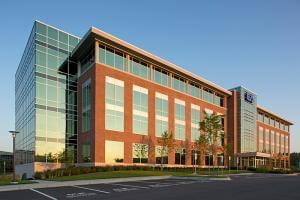 ×
Alaska
Arkansas
California
Colorado
Delaware
Georgia
Guam
Hawaii
Illinois
Maryland
Michigan
Montana
Nebraska
New Mexico
New York
Rhode Island
Texas
Virginia
Washington
EA Satellite Residential locations (Contact 1-800-777-9750)