Hunt Valley, Maryland (19 May 2020)—EA Engineering, Science, and Technology, Inc., PBC (EA), a leading provider of interdisciplinary environmental services, announced today that it will continue to provide stormwater management services to the Port of Seattle (Port) under a recently awarded Maritime Stormwater Utility (Utility) Services contract.  This Service Agreement has an initial term of 5 years, with an extension option of two additional 1-year terms, and a maximum capacity of $3 million.
Under this contract, EA will continue to provide professional services in support of the Port's efforts to fulfill its Municipal Separate Storm Sewer System (MS4) Permit and Utility obligations.  Contract tasks will focus on maintaining the Utility's geographic information system database; supporting the planning, design, construction, and monitoring of stormwater infrastructure projects; completing and/or updating plans and reports; and conducting training for Port employees on the implementation of best management practices.
In addition, EA will provide expertise on related stormwater issues, including the Port's adherence to current and future local, state, and federal regulations.  This will include facilitating the incorporation of sustainability and resiliency into the stormwater program, supporting the recertification process for the Port's Salmon-Safe Certification, and researching and analyzing regulatory trends and permit changes.
"EA is proud of its role in protecting the Puget Sound through our support of the Port's stormwater program, which minimizes the impact of stormwater runoff on local waters and aquatic habitats," said Richard Price, P.E., Contract Manager and Manager of EA's Pacific Northwest Stormwater Practice.  "We look forward to continuing our efforts to advance the Port's maritime stormwater management program through this new contract."
About EA Engineering, Science, and Technology, Inc., PBC
EA is a 100% employee-owned public benefit corporation that provides environmental, compliance, natural resources, and infrastructure engineering and management solutions to a wide range of public and private sector clients.  Headquartered in Hunt Valley, Maryland, EA employs more than 500 professionals through a network of 25 commercial offices across the continental United States, as well as Alaska, Hawaii, and Guam.  In business for more than 46 years, EA has earned an outstanding reputation for technical expertise, responsive service, and judicious use of client resources.  For more information about EA, visit www.eaest.com.
CONTACT: Melissa Smith
EA Engineering, Science, and Technology, Inc., PBC
225 Schilling Circle, Suite 400
Hunt Valley, Maryland 21031
410-329-5116
masmith@eaest.com
×
Contact Us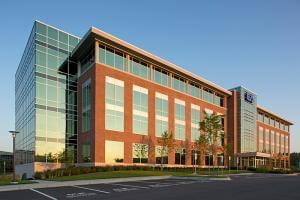 ×
Alaska
Arkansas
California
Colorado
Delaware
Georgia
Guam
Hawaii
Illinois
Maryland
Michigan
Montana
Nebraska
New Mexico
New York
Rhode Island
Texas
Virginia
Washington
EA Satellite Residential locations (Contact 1-800-777-9750)