Hunt Valley, Maryland (25 November 2020)—EA Engineering, Science, and Technology, Inc., PBC (EA), a leading provider of interdisciplinary environmental services, announced today that it has been awarded multiple One Acquisition Solution for Integrated Services (OASIS) Indefinite Delivery/Indefinite Quantity contracts by the U.S. General Services Administration (GSA).  As a prime contractor, EA was awarded two OASIS contracts:  Unrestricted Pool 1 and Small Business Pool 4.  EA's third OASIS contract award came as a partner in Sundance-EA Partners II LLC., a joint venture with Sundance Consulting, Inc., EA's protégé under the U.S. Small Business Administration's All-Small Mentor-Protégé Program.
Administered by GSA, OASIS is a best-in-class contract vehicle for integrated professional services—providing federal agencies fast and easy access to vetted contractors and vendors.  With no program or task order ceiling, OASIS provides federal agencies with flexibility for all contract types and pricing at the task order level.  The period of performance for the OASIS contracts extends through 2024, with an additional 5-year execution period for task orders.
These robust OASIS contracts enable EA to perform its wide range of professional services for all federal government sectors in support of the execution and delivery of their missions.  Under OASIS Pool 1, the primary professional service disciplines to be completed by EA include program management, management consulting, engineering, environment, scientific, analytical, and logistical services.  The OASIS Pool 4 contract is available for federal agencies to procure research and development services in the Physical, Engineering, and Life Sciences.
"We are so proud to win these contracts as only the most technically qualified contractors with significant records of past performance within the federal sector are selected," stated Fritz Meyer, Executive Vice President and Director of EA Client Programs.  "The OASIS contracts have opened a new door for EA," added Ivy Harvey, P.E., EA's OASIS Program Manager.  "These contracts give us maximum flexibility to quickly provide a wide range of services to federal agencies—meeting their needs and exceeding their expectations."
About EA Engineering, Science, and Technology, Inc., PBC
EA is a 100% employee-owned public benefit corporation that provides environmental, compliance, natural resources, and infrastructure engineering and management solutions to a wide range of public and private sector clients.  Headquartered in Hunt Valley, Maryland, EA employs more than 550 professionals through a network of 26 commercial offices across the continental United States, as well as Alaska, Hawaii, and Guam.  In business for more than 47 years, EA has earned an outstanding reputation for technical expertise, responsive service, and judicious use of client resources.  For more information about EA, visit www.eaest.com.
CONTACT: Melissa Smith
EA Engineering, Science, and Technology, Inc., PBC
225 Schilling Circle, Suite 400
Hunt Valley, Maryland 21031
410-329-5116
masmith@eaest.com
×
Contact Us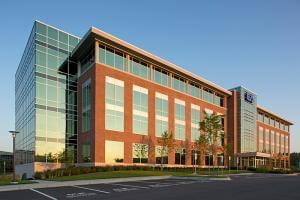 ×
Alaska
Arkansas
California
Colorado
Delaware
Georgia
Guam
Hawaii
Illinois
Maryland
Michigan
Montana
Nebraska
New Mexico
New York
Rhode Island
Texas
Virginia
Washington
EA Satellite Residential locations (Contact 1-800-777-9750)