Hunt Valley, Maryland (8 September 2022)—EA Engineering, Science, and Technology, Inc., PBC (EA), a leading provider of interdisciplinary environmental services, announced today that it has been selected to provide Energy and Climate Action Project Advisory and Consulting Services (Category 2) under the Commonwealth of Massachusetts' Statewide Contract PRF74- Energy, Climate Action, and Facility Advisory Services. This is a fee-for-service contract with a maximum duration of 7 years.
This statewide contract will enable Executive Agencies of the Commonwealth and other eligible entities to access EA's comprehensive platform of energy and climate action project advisory and consulting services. Focus areas will include project and program management support on energy and climate action projects such as research, analysis, development, construction, and commissioning. Additionally, EA may be tasked with providing clean energy technology advisory services including feasibility study, planning, and other advisory services in regard to the development of implementation strategies for today's innovative technologies and renewable energy alternatives. Eligible entities may also seek climate action planning, and advisory services including forecasting, planning, strategies, and other advisory services for carbon reduction, resilience, mobility, and related climate change adaptation topics are also available to eligible entities.
"EA is pleased to be selected as an authorized service provider under this statewide contract vehicle," stated Abbie Smith, P.E., Vice President and Director, State and Local Government Sector. "We look forward to applying our extensive experience with innovative energy technology and associated clean energy and sustainability strategies to help Massachusetts develop energy and climate change solutions."
Solicited by the Commonwealth of Massachusetts Operational Services Division, statewide contracts are for use by Executive Agencies of the Commonwealth and other eligible entities including cities, towns, and public schools and libraries. They are an easy way to obtain benefits by leveraging the Commonwealth's buying power, solicitation process, contracting expertise, vendor management and oversight, and the availability of environmentally preferable products.
About EA Engineering, Science, and Technology, Inc., PBC
EA is a 100% employee-owned public benefit corporation that provides environmental, compliance, natural resources, and infrastructure engineering and management solutions to a wide range of public and private sector clients. Headquartered in Hunt Valley, Maryland, EA employs more than 600 professionals through a network of 27 commercial offices across the continental United States, as well as Alaska, Hawaii, and Guam. In business for more than 49 years, EA has earned an outstanding reputation for technical expertise, responsive service, and judicious use of client resources. For more information about EA, visit www.eaest.com.
CONTACT:
Amy Lambert
EA Engineering, Science, and Technology, Inc., PBC
225 Schilling Circle, Suite 400
Hunt Valley, Maryland 21031
410-527-2410
alambert@eaest.com
×
Contact Us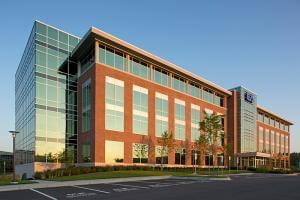 ×
Alaska
Arkansas
California
Colorado
Delaware
Georgia
Guam
Hawaii
Illinois
Maryland
Michigan
Montana
Nebraska
New Mexico
New York
Rhode Island
Texas
Virginia
Washington
EA Satellite Residential locations (Contact 1-800-777-9750)