Hunt Valley, Maryland (22 December 2020)—EA Engineering, Science, and Technology, Inc., PBC (EA), a leading provider of interdisciplinary environmental services, announced today that it has been awarded a prime contract by the U.S. Army Corps of Engineers (USACE)–Tulsa District for Multiple Environmental Government Acquisition, Indefinite Delivery Contract (IDC), Multiple Award Task Order Contract (MATOC), for Environmental Remediation Services projects within the Southwest Division (SWD) boundaries and projects assigned to SWD (within the continental United States).  This MATOC was solicited as a total small business set-aside under NAICS Code 562910 – Environmental Remediation Services.  It has a base period of 3 years, with one 2-year option, for a total period of performance of 5 years and a total value of $45 million to be competed among the four selected contractors.
Under this IDC, EA has the opportunity to compete for the full range of environmental remediation services, including services under the Military Munitions Response Program.  Similarly, EA will be responsible for conducting the complete life cycle of cleanup activities, including investigation and field studies, engineering support and remedial design, response actions and removals, and operations and maintenance.  Task orders will focus on, but will not be limited to, the control and remediation of environmental contamination from pollutants, toxic substances, radioactive materials and hazardous materials, munitions and explosives of concern, and munitions constituents.
"This contract award clearly demonstrates EA's full breadth of capabilities and substantial depth of expertise in the area of environmental remediation," stated Fritz Meyer, P.E., Executive Vice President and Director of Client Programs.  "We are proud to have this opportunity to continue to support Tulsa District's mission of environmental cleanup efforts, which are vital to safeguarding the health of military personnel and civilians, protecting the environment, and enabling the continuation of our country's military mission."
About EA Engineering, Science, and Technology, Inc., PBC
EA is a 100% employee-owned public benefit corporation that provides environmental, compliance, natural resources, and infrastructure engineering and management solutions to a wide range of public and private sector clients.  Headquartered in Hunt Valley, Maryland, EA employs more than 550 professionals through a network of 25 commercial offices across the continental United States, as well as Alaska, Hawaii, and Guam.  In business for more than 47 years, EA has earned an outstanding reputation for technical expertise, responsive service, and judicious use of client resources.  For more information about EA, visit www.eaest.com.
CONTACT: Melissa Smith
EA Engineering, Science, and Technology, Inc., PBC
225 Schilling Circle, Suite 400
Hunt Valley, Maryland 21031
410-329-5116
masmith@eaest.com
×
Contact Us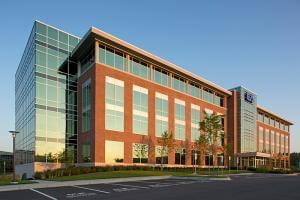 ×
Alaska
Arkansas
California
Colorado
Delaware
Georgia
Guam
Hawaii
Illinois
Maryland
Michigan
Montana
Nebraska
New Mexico
New York
Rhode Island
Texas
Virginia
Washington
EA Satellite Residential locations (Contact 1-800-777-9750)