Hunt Valley, Maryland (21 January 2020)—EA Engineering, Science, and Technology, Inc., PBC (EA), a leading provider of interdisciplinary environmental services, announced today that it has been awarded a contract by the Maryland Environmental Service (MES) to perform Engineering and Environmental Services to Support the Maryland Department of Transportation (MDOT) Maryland Port Administration (MPA) Dredged Material Management Activities and Projects.  The contract has an initial term of 2 years with a maximum value of $4 million.  There is an extension option for three additional 2-year terms, each with a maximum value of $2 million, for an aggregate maximum total contract value of $10 million.
Under this contract, EA will support a variety of projects across the State of Maryland that make up the current and future Dredged Material Management Program for the MDOT MPA Harbor Development Office and the Port of Baltimore.  The scope of the contract includes a breadth of services including environmental planning and assessment, site investigation and remediation, and support for dredging and coastal engineering.  In addition, EA may be requested to support dredge material reuse projects, community outreach and public involvement efforts, environmental compliance and impact studies, and environmental monitoring and modeling.
"It is a testament to the excellence of our past project delivery and client service that MES has selected EA to continue to provide comprehensive environmental services in support of MDOT MPA's harbor planning,  development, and dredged material management activities," said Peggy Derrick, Vice President and Contract Program Manager.  "As it has always been, our goal is to develop remedies and solutions that are technically sound and defensible, satisfy regulatory goals and requirements, achieve MES and MDOT MPA objectives, and provide benefit to the State of Maryland business community, local residents, and environment."
"EA offers the State the continuity of personnel and experienced leadership," added Dr. Jeffrey Boltz, Senior Vice President and Principal-in-Charge of the contract.  "Our contract team includes a number of Maryland-certified minority and woman-owned business enterprises, which clearly reflects EA's continued commitment to supporting these Maryland businesses and achieving contract-required participation goals by providing meaningful opportunities and roles for subcontractor personnel."
For more than 28 years, EA has worked as an extension of MES and MDOT MPA staff and has provided expert planning, engineering design, and environmental and remediation services to the State of Maryland.
About EA Engineering, Science, and Technology, Inc., PBC
EA is a 100% employee-owned public benefit corporation that provides environmental, compliance, natural resources, and infrastructure engineering and management solutions to a wide range of public and private sector clients.  Headquartered in Hunt Valley, Maryland, EA employs more than 500 professionals through a network of 25 offices across the continental United States, as well as Alaska, Hawaii, and Guam.  In business for more than 46 years, EA has earned an outstanding reputation for technical expertise, responsive service, and judicious use of client resources.  For more information about EA, visit www.eaest.com.
CONTACT: Melissa Smith
EA Engineering, Science, and Technology, Inc., PBC
225 Schilling Circle, Suite 400
Hunt Valley, Maryland 21031
410-329-5116
masmith@eaest.com
www.eaest.com
×
Contact Us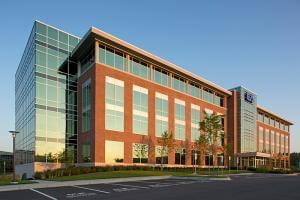 ×
Alaska
Arkansas
California
Colorado
Delaware
Georgia
Guam
Hawaii
Illinois
Maryland
Michigan
Montana
Nebraska
New Mexico
New York
Rhode Island
Texas
Virginia
Washington
EA Satellite Residential locations (Contact 1-800-777-9750)