Hunt Valley, Maryland (8 March 2022)—EA Engineering, Science, and Technology, Inc., PBC (EA), a leading provider of interdisciplinary services, is pleased to announce that it has entered into a Master Services Agreement (MSA) with Dawood Engineering, Inc. (Dawood). Creating a contractual framework between the two companies, the MSA will accelerate the ratification of future agreements and strengthen their current business relationship. Currently, the firms are working together on the design of a groundwater treatment plant at the Nicholson Landfill located in Kent County, Maryland.
"As we envision a long working relationship with Dawood, it only made sense to enter into this MSA," stated Sarah Ridgway, P.E., EA Senior Vice President and Director, Facilities Compliance and Engineering Business Unit. "Having arrived at a consensus regarding general terms and conditions, this MSA will streamline the contracting process for future joint projects. EA's comprehensive environmental services are a full complement to the engineering and visualization services provided by Dawood across the globe."
Added Janice Buffington, Dawood's Chief Financial Officer, "Consistent with our corporate strategy, Dawood will continue to focus on providing our clients with the highest quality of professional services, and EA's environmental services clearly reflect our commitment. Dawood looks forward to strengthening our working relationship with EA as we pursue and work on projects together in the future."
About EA Engineering, Science, and Technology, Inc., PBC
EA is a 100% employee-owned public benefit corporation that provides environmental, compliance, natural resources, and infrastructure engineering and management solutions to a wide range of public and private sector clients. Headquartered in Hunt Valley, Maryland, EA employs more than 575 professionals through a network of 26 commercial offices across the continental United States, as well as Alaska, Hawaii, and Guam. In business for more than 48 years, EA has earned an outstanding reputation for technical expertise, responsive service, and judicious use of client resources. For more information about EA, visit www.eaest.com.
About Dawood Engineering, Inc.
Dawood is an engineering, finance, and technology solutions firm celebrating 30 years of excellence. The firm plans and designs sustainable environments and delivers Government Finance Solutions (GFS), ArchiTube 3D building information modeling (BIM), surveying, and enterprise geographic information systems (GIS). An Esri® Bronze Partner, Dawood unites GIS with BIM to enhance asset and data management. An award-winning catalyst for growth, Dawood's turnkey project solutions empower economic development, land development, energy, municipal, real estate, transportation, and utility clients and advance STEM, diversity, and inclusion programs. Learn more at https://dawood.net.
CONTACT:
Melissa Smith
EA Engineering, Science, and Technology, Inc., PBC
225 Schilling Circle, Suite 400
Hunt Valley, Maryland 21031
410-329-5116
masmith@eaest.com
×
Contact Us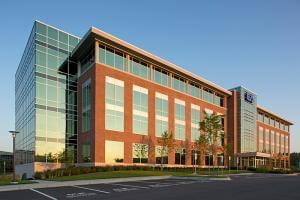 ×
Alaska
Arkansas
California
Colorado
Delaware
Georgia
Guam
Hawaii
Illinois
Maryland
Michigan
Montana
Nebraska
New Mexico
New York
Rhode Island
Texas
Virginia
Washington
EA Satellite Residential locations (Contact 1-800-777-9750)