Hunt Valley, Maryland (19 September 2023)—EA Engineering Science, and Technology, Inc., PBC (EA), a leading provider of interdisciplinary environmental services, is proud to announce that Melvin Stroble, Director of Power Services, is an Equitable-Origin (EO) Approved Assessor, offering independent third-party verification of compliance with the EO100™ Standard for Responsible Energy Development. This new capability expands EA's services to energy clients through the recognition of industry best practices established in the EO100™ Standard.
"EO100™ offers comprehensive site-level standards and industry best practices for energy generation and infrastructure projects," said Melvin Stroble, Director of Power Services. "Our energy clients can be assured of a thorough and impartial evaluation process that adheres to the highest industry standards for energy."
The EO100™ certification is awarded to energy development organizations that meet rigorous standards for a full spectrum of Environmental, Social, and Governance (ESG) principals. Over 500 performance targets focus on corporate governance, transparency, and ethics; human rights, social impact, and community development; indigenous people's rights; fair labor and working conditions; and climate change, biodiversity, and the environment. In joining this respected group of 68 approved assessors from 15 organizations, Melvin is qualified to conduct an independent site-level assessment to verify compliance with EO100™ Standard areas.
With the growing emphasis on ESG considerations and ethical business practices, obtaining EO100™ certification offers energy development companies a recognized platform for demonstrating their commitments. Independent, transparent, and consistent third-party verification is a fundamental component of the certification process.
"The EO100TM certification broadens EA's services to the energy sector, and further supports their commitments to promoting social and environmental responsibility," said Dick Waterman, Senior Vice President and Director of Private Sector Markets. "The addition of EO assessment and verification to our existing capabilities underscores our determination to support oil and gas organizations in achieving their sustainability goals and fostering long-term value for all stakeholders, which aligns directly with our goals, structure, and framework as a Public Benefit Corporation."
EA's seasoned specialists possess extensive knowledge and experience in a range of sustainability services and solutions, including verification of multiple industry-specific certifications. The ability to offer EO assessment further enhances the firm's ESG capabilities that also include technical and advisory services, reporting, and disclosure support.
About EA Engineering, Science, and Technology, Inc., PBC
EA is a 100% employee-owned public benefit corporation that provides environmental, compliance, natural resources, and infrastructure engineering and management solutions to a wide range of public and private sector clients. Headquartered in Hunt Valley, Maryland, EA employs more than 650 professionals through a network of 27 commercial offices across the continental United States, as well as Alaska, Hawaii, and Guam. In our 50th year of business, EA has earned an outstanding reputation for technical expertise, responsive service, and judicious use of client resources. For more information about EA, visit www.eaest.com.
CONTACT:
Amy Lambert
EA Engineering, Science, and Technology, Inc., PBC
225 Schilling Circle, Suite 400
Hunt Valley, Maryland 21031
410-527-2410
alambert@eaest.com
×
Contact Us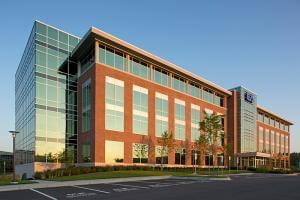 ×
Alaska
Arkansas
California
Colorado
Delaware
Georgia
Guam
Hawaii
Illinois
Maryland
Michigan
Montana
Nebraska
New Mexico
New York
Rhode Island
Texas
Virginia
Washington
EA Satellite Residential locations (Contact 1-800-777-9750)