Hunt Valley, Maryland (10 November 2020)—EA Engineering, Science, and Technology, Inc., PBC (EA), a leading provider of interdisciplinary environmental services, is pleased to announce today that Melvin Stroble has joined the firm as Director, Power Services.  Melvin will be responsible for overseeing EA's portfolio of energy sector projects and proactively managing client relations to ensure client satisfaction throughout the project lifecycle.  In addition, Melvin will be focused on positioning EA as a significant environmental solutions provider and increasing the company's overall market competitiveness in the energy industry.
Mr. Stroble joins EA with over 33 years of experience in the management of multidisciplinary environmental projects in the energy sector.  A former Environmental Program Manager for a natural gas transmission company, Mr. Stroble has extensive experience with both construction and operational environmental compliance matters.  He has prepared feasibility studies, routing and siting analysis, and environmental assessments; and developed and executed employee training programs for electric, oil, and natural gas projects.  As a result, he is knowledgeable of federal regulations such as the Natural Gas Act, Resource Conservation and Recovery Act, Oil Pollution Act, Clean Air Act, Clean Water Act, and National Environmental Policy Act; as well as state and local permitting programs, projects, and reporting.  Melvin's experience encompasses the full range of power facilities including natural gas pipelines; liquefied natural gas terminals; and electric generation, transmission, distribution, and renewable energy projects.
"Melvin's appointment reinforces EA's strategy to dramatically grow its energy solutions business—both in the conventional and alternative energy markets," said Dick Waterman, Senior Vice President and Director, Private Sector Markets.  "Melvin brings tremendous in-depth experience and long-standing industry relationships, and we look forward to his contributions to EA's continued success."
A Registered Environmental Manager, Melvin earned a Bachelor of Science degree with a major in biology from the University of South Carolina.  He has been actively involved with the Carolinas Air Pollution Control Association and most recently served on that organization's Board of Directors.
About EA Engineering, Science, and Technology, Inc., PBC
EA is a 100% employee-owned public benefit corporation that provides environmental, compliance, natural resources, and infrastructure engineering and management solutions for a wide range of public and private sector clients.  Headquartered in Hunt Valley, Maryland, EA employs more than 550 professionals through a network of 26 commercial offices across the continental United States, as well as Alaska, Hawaii, and Guam.  In business for more than 47 years, EA has earned an outstanding reputation for technical expertise, responsive service, and judicious use of client resources.  For more information about EA, visit www.eaest.com.
CONTACT: Melissa Smith
EA Engineering, Science, and Technology, Inc., PBC
225 Schilling Circle, Suite 400
Hunt Valley, Maryland 21031
410-329-5116
masmith@eaest.com
www.eaest.com
×
Contact Us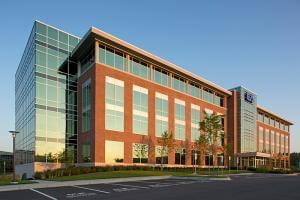 ×
Alaska
Arkansas
California
Colorado
Delaware
Georgia
Guam
Hawaii
Illinois
Maryland
Michigan
Montana
Nebraska
New Mexico
New York
Rhode Island
Texas
Virginia
Washington
EA Satellite Residential locations (Contact 1-800-777-9750)