Hunt Valley, Maryland (4 May 2023)—EA Engineering, Science, and Technology, Inc., PBC (EA), a leading provider of interdisciplinary environmental services, is pleased to announce that Christopher J. Anderson, Ph.D., has joined the company as Director, Climate Services. In this position, he will be responsible for coordinating, supporting, and driving further development of EA's nationwide climate change-related portfolio of service offerings.
"With a unique mix of experience in academic research and the energy, transportation, and agricultural sectors, Chris brings a leading set of perspectives and expertise to our suite of climate-related solutions," said Brian Lesinski, Senior Vice President and Director, Strategies and Service Lines. "He will help connect EA's established network of professionals across our geographics, markets, and sectors to support growing client needs."
Chris's career spans more than 25 years and has focused on climate science, assessment, analytics, and modeling. He assists engineers, designers, natural resource managers, and city planners in selecting, translating, and using climate change projections within decision-making and adaptation frameworks incorporating climate change uncertainty. His experience includes serving as principal investigator for grant proposals with a combined value exceeding $25 million and climate resilience pilot projects with several federal agencies. Most recently, he served as an advisor and analyst focused on carbon value optimization for Chevron Renewable Energy Group's carbon negative initiative. His expertise includes carbon accounting; regulatory and technical evaluation of carbon markets and environmental, social, and governance reporting; climate risk analytics; and development of life cycle models.
Chris earned a Bachelor of Science degree in Meteorology from St. Cloud State University, and a master's degree and Ph.D. in Agricultural Meteorology from Iowa State University. Chris is a board member and community tree program lead for the Ames Foundation and a member of the fundraising committee for Good Neighbor Emergency Assistance.
About EA Engineering, Science, and Technology, Inc., PBC
EA is a 100% employee-owned public benefit corporation that provides environmental, compliance, natural resources, and infrastructure engineering and management solutions to a wide range of public and private sector clients. Headquartered in Hunt Valley, Maryland, EA employs more than 600 professionals through a network of 27 commercial offices across the continental United States, as well as Alaska, Hawaii, and Guam. Entering our 50th year of business, EA has earned an outstanding reputation for technical expertise, responsive service, and judicious use of client resources. For more information about EA, visit www.eaest.com.
×
Contact Us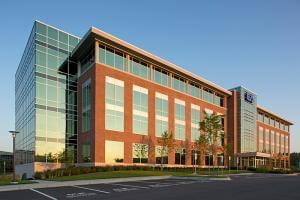 ×
Alaska
Arkansas
California
Colorado
Delaware
Georgia
Guam
Hawaii
Illinois
Maryland
Michigan
Montana
Nebraska
New Mexico
New York
Rhode Island
Texas
Virginia
Washington
EA Satellite Residential locations (Contact 1-800-777-9750)