Hunt Valley, Maryland (26 January 2022)—EA Engineering, Science, and Technology, Inc., PBC (EA), a leading provider of interdisciplinary environmental services, is pleased to announce that Carolyn Currin, Ph.D., has joined the company as a Senior Scientist in its Coastal Resilience practice. In this role, she will focus on conserving and restoring coastal habitats and ecosystems negatively impacted by climate change—supporting communities in leveraging available funding to develop and implement resilience strategies.
Carolyn joins EA with 35 years of coastal resilience experience. Most recently, she directed research investigating coastal wetland ecosystem structure, function, and response to environmental change. As a result, she is recognized as an authority on assessing and predicting the effect of coastal development and climate change on estuarine intertidal habitats and developing adaptive management approaches to increase resiliency of coastal habitats and communities. Carolyn has addressed the response of coastal wetlands to sea level rise, evaluated carbon sequestration potential of salt marsh habitats, and assessed green infrastructure approaches (i.e., living shorelines) to provide resilient solutions to shoreline erosion and wave protection.
"With her extensive research expertise, Carolyn is ideally suited to further advance EA's climate adaptation services," stated Sam Whitin, CERP, Vice President and Director, Coastal Resilience. "EA's Coastal Resilience services are laser-focused on working with our clients as they address and adapt to climate change. Carolyn's expertise will be instrumental as we continue to help our clients understand potential vulnerabilities and support their initiatives to increase resilience through the application of natural and nature-based solutions."
Carolyn earned a Doctor of Philosophy (Ph.D.) degree in Marine Science from the University of North Carolina at Chapel Hill and a Bachelor of Science degree in Zoology from North Carolina State University. Prior to joining EA, she enjoyed a distinguished career directing research at the National Oceanic and Atmospheric Administration National Centers for Coastal Ocean Science and served as Associate Editor of Estuaries and Coasts from 2011 to 2021. Carolyn currently applies her expertise in her home state of North Carolina as an active member of the Department of Environmental Quality Natural and Working Lands Stakeholder Group and Albemarle-Pamlico National Estuary Program Scientific and Technical Advisory and Living Shorelines Steering committees.
About EA Engineering, Science, and Technology, Inc., PBC
EA is a 100% employee-owned public benefit corporation that provides environmental, compliance, natural resources, and infrastructure engineering and management solutions for a wide range of public and private sector clients. Headquartered in Hunt Valley, Maryland, EA employs more than 575 professionals through a network of 26 commercial offices across the continental United States, as well as Alaska, Hawaii, and Guam. In business for more than 48 years, EA has earned an outstanding reputation for technical expertise, responsive service, and judicious use of client resources. For more information about EA, visit www.eaest.com.
CONTACT: Melissa Smith
EA Engineering, Science, and Technology, Inc., PBC
225 Schilling Circle, Suite 400
Hunt Valley, Maryland 21031
410-329-5116
masmith@eaest.com
×
Contact Us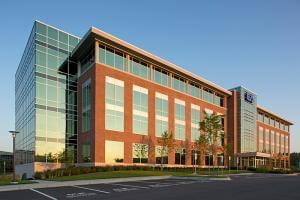 ×
Alaska
Arkansas
California
Colorado
Delaware
Georgia
Guam
Hawaii
Illinois
Maryland
Michigan
Montana
Nebraska
New Mexico
New York
Rhode Island
Texas
Virginia
Washington
EA Satellite Residential locations (Contact 1-800-777-9750)