Hunt Valley, Maryland (4 May 2021)—EA Engineering, Science, and Technology, Inc., PBC (EA), a leading provider of interdisciplinary environmental services, is pleased to announce that Amy Lambert, CPSM, has joined the company's management team as Director of Communications, directly reporting to Ian MacFarlane, EA's President and Chief Executive Officer.  In this position, she will develop and execute communication strategies that serve to expand and amplify the company's growing reputation by advancing its unique corporate culture and overall business strategy.
A veteran communications and engagement specialist, Amy joins EA with more than 35 years of extensive experience within the engineering and environmental industry.  Her expertise involves all phases of planning, development, and implementation of integrated corporate communications programs that create maximum impact for the organization.  Working in a collaborative manner, she has managed internal teams and worked with subcontractors and vendors to successfully deliver on project-specific and strategic objectives.  Her experience includes leveraging a mix of platforms and creative content to unify messaging, reinforce corporate culture, and address communications challenges.
"EA is experiencing a period of unprecedented growth and achievement, and Amy is the perfect choice to connect and inspire our stakeholders including our employees, clients, suppliers, and subcontractors, and the communities where we work and live," stated Ian MacFarlane, EA's President and Chief Executive Officer.  "We are thrilled to have her on board and are confident that her innovative and fresh approaches to EA's communication efforts will have a significant and immediate impact."
Amy holds a Bachelor of Science degree in Business (Information Technology) from Johns Hopkins University and is a Certified Professional Services Marketer (CPSM) through the Society of Marketing Professional Services.  Throughout her career, she has actively supported a host of professional organizations including American Council of Engineering Companies/Maryland, American Society of Civil Engineers Maryland Chapter, and American Water Resources Association Delaware Chapter.  Amy is an alumna and serves on the Board of Directors of Leadership Baltimore County.
About EA Engineering, Science, and Technology, Inc., PBC
EA is a 100% employee-owned public benefit corporation that provides environmental, compliance, natural resources, and infrastructure engineering and management solutions for a wide range of public and private sector clients.  Headquartered in Hunt Valley, Maryland, EA employs more than 550 professionals through a network of 25 commercial offices across the continental United States, as well as Alaska, Hawaii, and Guam.  In business for more than 47 years, EA has earned an outstanding reputation for technical expertise, responsive service, and judicious use of client resources.  For more information about EA, visit www.eaest.com.
CONTACT: Melissa Smith
EA Engineering, Science, and Technology, Inc., PBC
225 Schilling Circle, Suite 400
Hunt Valley, Maryland 21031
410-329-5116
masmith@eaest.com
×
Contact Us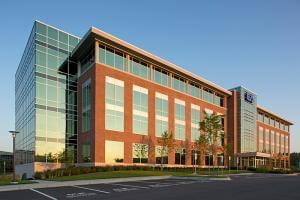 ×
Alaska
Arkansas
California
Colorado
Delaware
Georgia
Guam
Hawaii
Illinois
Maryland
Michigan
Montana
Nebraska
New Mexico
New York
Rhode Island
Texas
Virginia
Washington
EA Satellite Residential locations (Contact 1-800-777-9750)