Noxious algae can pose many environmental and human health and safety issues in our surface waters. Problems caused by noxious algae can include:
Dirt-like taste in drinking water
Toxins that pose health risks to humans and animals
pH fluctuations
Total suspended solids and total dissolved solids.
At some sites, algae can grow to such great densities that they become aesthetically unappealing (odor, visual) or pose risks to fish and other aquatic organisms from rapid decreases in dissolved oxygen concentrations.  EA is a nationally recognized leader in environmental toxicology and has recently expanded our product testing platform to include algaecide efficacy services.  We specialize in both developing treatment strategies for problematic algae in surface waters and efficacy testing for new and existing algaecide products.  By combining today's most advanced algaecide research with the testing capabilities of our well-established laboratory, EA is here to support private sector clients in their efforts to adequately respond and address today's public concerns and regulatory developments.
Treatment of Problematic Algae in Surface Waters
Given a description of the symptoms of the algal issue, EA has capabilities to locate and identify the algal source.  We then conduct experiments to evaluate the relative efficacy of various algaecides for treatment of the problematic algal issue.  Ultimately, we work with a licensed applicator to treat the problematic alga.  Our team of scientists and toxicologists work to identify options that are environmentally sound, economically feasible, and socially acceptable for our clients.
Efficacy Testing for New and Existing Products
EA has extensive experience in new product testing and existing product stewardship.  We work with clients to design experiments that are focused in two topic areas:  (1) product efficacy, and (2) environmental safety.  We work confidentially with our clients that have specific research questions based on field observations and the need to generate data to evaluate their observations.  EA can also develop a research program to test the efficacy and safety for their products.  Our team of scientists, including Ph.D.s, have experience designing well timed and impactful studies.  Data generated from these studies are scientifically sound and can stand up to peer review or interested stakeholder groups, as needed.
---
Dr. Calomeni has a background in water quality and noxious algae mitigation.  She has assisted energy and electric utilities and water resource managers in identifying science-based solutions to their complex algal issues.  She has also assisted algaecide companies with product stewardship and development through sound science.  For further details or questions, please contact Dr. Calomeni at acalomeni@eaest.com.
×
Contact Us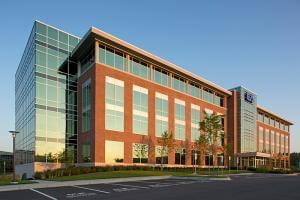 ×
Alaska
Arkansas
California
Colorado
Delaware
Georgia
Guam
Hawaii
Illinois
Maryland
Michigan
Nebraska
New Mexico
New York
Rhode Island
Texas
Virginia
Washington
EA Satellite Residential locations (Contact 1-800-777-9750)